The Image of Those Who Hope in God
9 November 2014
How wonderful, how pleasing, how charming is the image of those who hope in the God Who saves, in God the compassionate, the God of mercy, the good God Who loves mankind.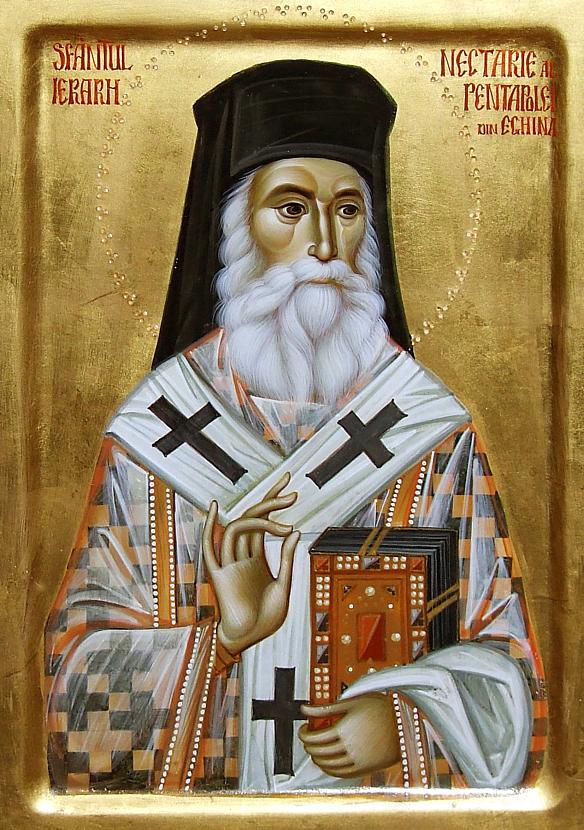 People who hope in God are truly blessed. God is their constant helper and they fear no evil, even if others provoke them. They hope in God and do good. They have set their every hope on Him and they confess to Him with all their heart. He is their boast, their God and they call upon Him day and night. Their mouths direct praise to God; their lips are sweeter than honey and wax when they open them to sing to God; their tongue, full of grace, is moved to glorify God. Their heart is eager to call upon Him, their mind ready to be elevated towards Him, their soul is committed to God and "His right hand has upheld them". "Their souls will boast in the Lord". They ask and receive from God whatever their heart desires. They ask and find whatever they seek. They knock and the gates of mercy are opened.
People who hope in God rest upon untroubled waters. And God grants them His rich mercy. The right hand of God directs their paths and the finger of the Lord guides them on their way.
Those who hope in the Lord do not fail. Their hope never dies. God is their expectation, the furthermost desire of their hearts. Their hearts sigh before Him all the day long: "Lord, do not delay, arise, hasten, come and remove my soul from every necessity, bring my soul out of prison. I will glorify you with my whole heart, Lord. Every word which proceeds from my mouth will be directed to you".
Those who hope in the Lord bless the Most High, His Redeemer and also sanctify " His holy name". They hope, and cry to God from the depths of their hearts: "Lord, when shall I come and appear before Your face".
Those who hope in the Lord will call upon the Lord and enter into His holy place, in order to see and rejoice in His wonders. And the Lord will hear the voice of their supplication.
Those who hope in the Lord enjoy extreme peace; serenity reigns in their heart and their soul is governed by tranquillity. When they have God as their helper, what shall they fear? What shall make them quake? Should war arise against them, they will not founder, for they hope in the Lord. If they are persecuted by evil-doers, they will not fear, for they know that all things are under the control of the Lord. They do not hope in their bow nor their quiver, nor does their salvation depend on the sword, but on their Lord and God, Who is able to wrest them from the hands of those who war against them, from the trap of the sinner and from the tempest. They are convinced of the power of the Lord and of "His high right arm and the Lord will save them".
Those who hope in the Lord walk calmly in the struggle of life and stride along the path with no concern for tribulations. They toil unceasingly for the good, the pleasing and the perfect, and God blesses their works. They sow with a blessing and reap the rich rewards of their efforts. They have boldness before the Lord and are not diverted by the temptations which surround them. Before the trials of life, they do retreat, but hope, because when things seem at their most dire, that is when God shows the way through. Through their faith, they also await the hope of righteousness.
Those who hope in the Lord do not hope in riches, nor in the extent of their power, but are content with the assistance that the Lord will provide.
Those who hope in the Lord are full of faith and love towards God, they live with confidence in their pure conscience, they appear with the boldness of one of His children before their heavenly Father and call upon Him to send His kingdom to earth and ensure that His will is done on earth as it is in heaven.
Those who hope in the Lord are absolutely devoted to Him and raise their hearts to the good and immortal God. They ask of Him the supreme good, and immortality in the kingdom of Heaven. And God hears them.
Blessed are they who hope in the Lord.
Source: Saint Nektarios, Nosce te ipsum, Athos Editions, pp. 101-104.